New devlog... and a few new changes:
Today I have uploaded a new version in which the way the starting grid is configured has been completely changed.
Now you only race against opponents that are a little worse than your car or a little better. So the difficulty is more balanced...
Another change has been in the car selection screen. It has been greatly optimized internally and a new option has been added to be able to see the car controls. We have also changed the order of the options and fixed an existing bug in the menu handling.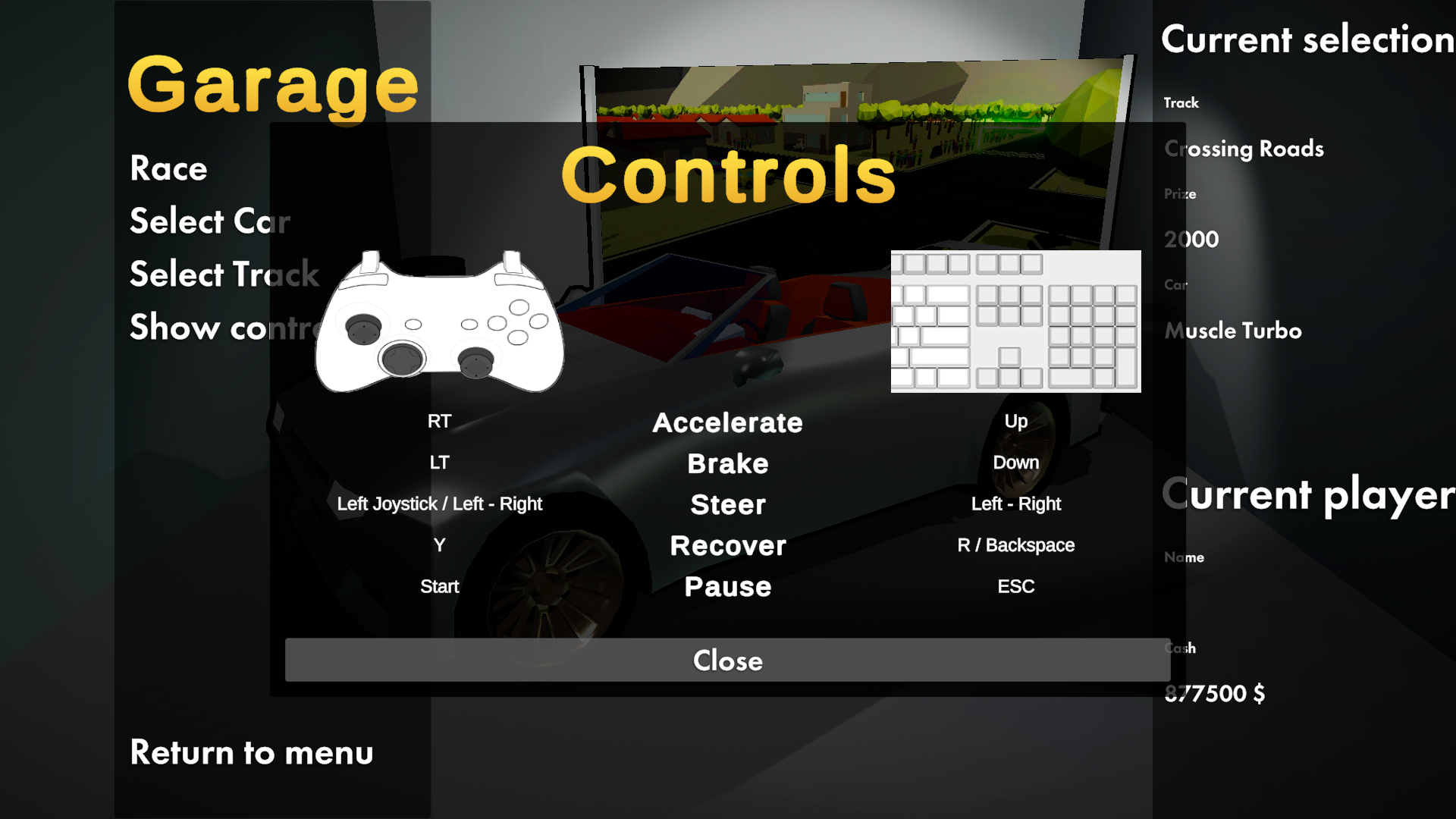 Perhaps the most important change is the following: NEW GRAPHIC STYLE.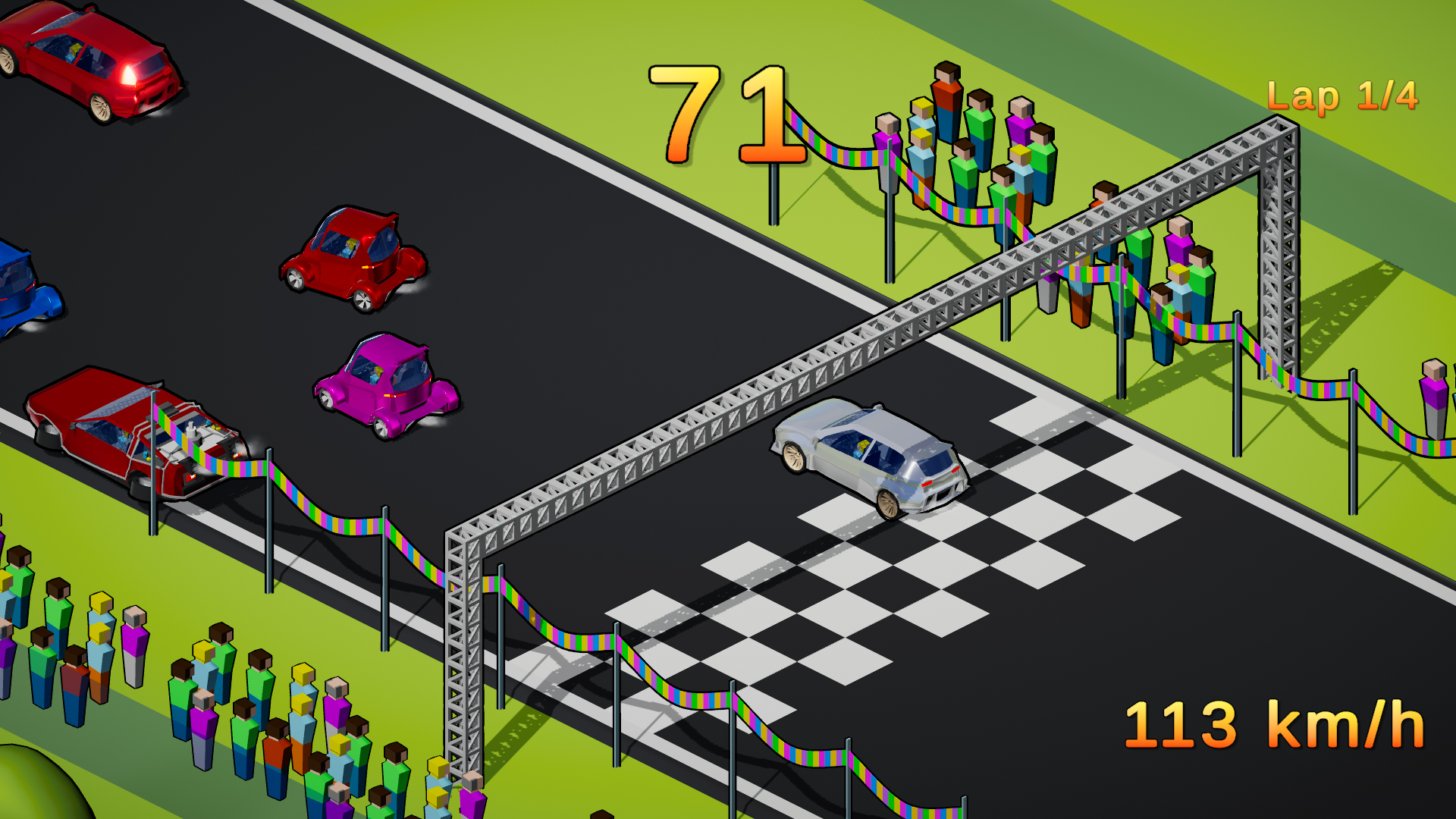 You can see that a more cartoon style has been applied to the existing models and new models have been added to the checkpoints to integrate them more into the design.
Files
Version 0.92
Aug 27, 2021